NOW IS THE ONLY TIME TO VIEW APPLE ORCHARDS IN BLOOM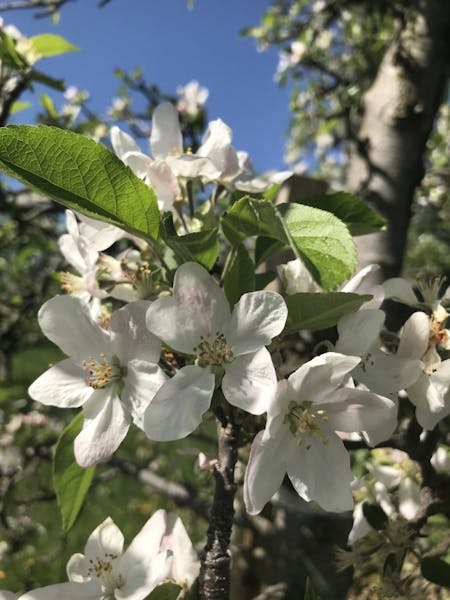 Henderson County is known for its apple and dogwood blooms. Mid to late April is the optimum time of the year to view the apple blossoms and dogwood blooms in Western North Carolina and Hendersonville. Apple Blossom & Dogwood Trail Maps are now available to enjoy self-guided driving tours in and around Henderson County to view the flowering apple orchards and dogwoods.
The Dogwood Trail Map is self-guided tour is 23 miles of beautiful spring blossoms, historic sites and lovely neighborhoods. It will take you approximately two hours to complete. The optimum time of year to view the dogwood trees is mid-April.
Over the next week or two, take a drive and some time to enjoy the local apple and dogwood blooms.
for more information visit
https://www.visithendersonvillenc.org/tours-and-itineraries