NATIONAL SOUP MONTH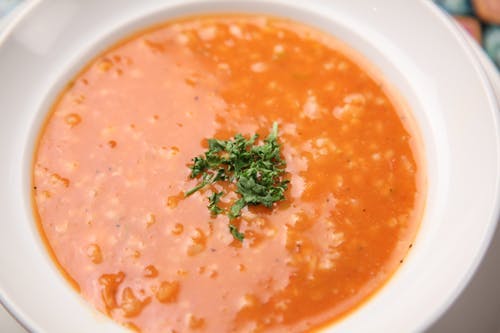 Did you know that January is NATIONAL SOUP MONTH? So, let's talk soup for the next few posts, in an effort to answer the question......CAN A COFFEE SHOP SERVE GREAT FOOD?
ABSOLUTELY.....CHECK OUR REVIEWS.......WE ARE SO MUCH MORE THAN A COFFEE SHOP: Where else are you going to find..... SHRIMP & CORN CHOWDER?
No-one knows the exact origin, but for 400 years The Oxford English Dictionary has traced the word chowder to the fishing villages along the coast of France from Bordeaux to Brittany. There are also early European references made in the Cornwall region of Southwestern England. These two regions are located across the English Channel from one another. So, try OUR TAKE on SHRIMP & CORN CHOWDER.
TRY our SHRIMP & CORN CHOWDER.....Piping Hot, Delicious, with Saltines.