JANUARY--NATIONAL SOUP MONTH #2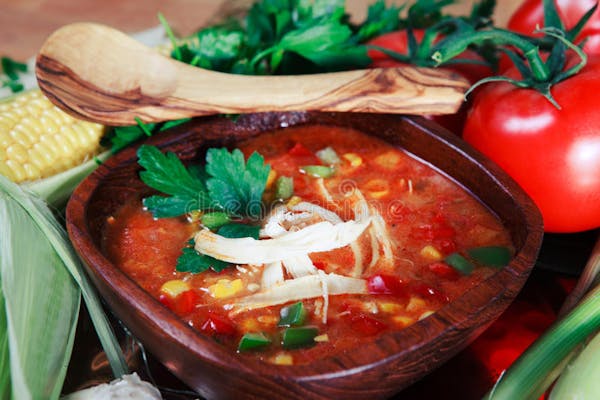 Did you know that January is NATIONAL SOUP MONTH? I certainly did NOT. So, let's talk soup for the next few posts, in an effort to answer the question......CAN A COFFEE SHOP SERVE GREAT FOOD?
ABSOLUTELY: let's take CHICKEN TORTILLA SOUP FOR EXAMPLE.
Although the exact origin of tortilla soup is unknown, it is known that it comes from the Mexico City area in Mexico. Traditional tortilla soup is made with chicken broth combined with roasted tomatoes, onion, garlic, chiles and tortillas, cut into strips and fried.
TRY our CHICKEN TORTILLA.....Piping Hot, Delicious, with Saltines.