BY NOW WE ALL KNOW IT'S NATIONAL SOUP MONTH-JANUARY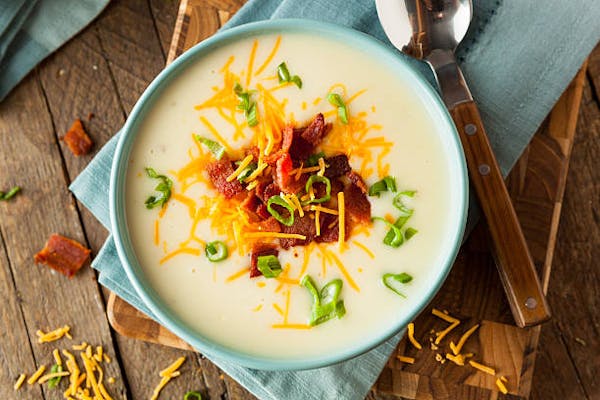 So, let's talk soup, in an effort to answer the question......CAN A COFFEE SHOP SERVE GREAT FOOD?
ABSOLUTELY…..CHECK OUR REVIEWS……WE ARE A HYBRID--COFFEE SHOP AND SO MUCH MORE; OUR FOOD IS AS GOOD AS OUR COFFEE! let's take LOADED BAKED POTATO SOUP FOR EXAMPLE. So, who invented Baked Potato Soup? No-one knows, but, More than likely, the IRISH. So, try our take on this historic dish.
TRY our LOADED BAKED POTATO SOUP.....Piping Hot, Delicious, with Saltines.